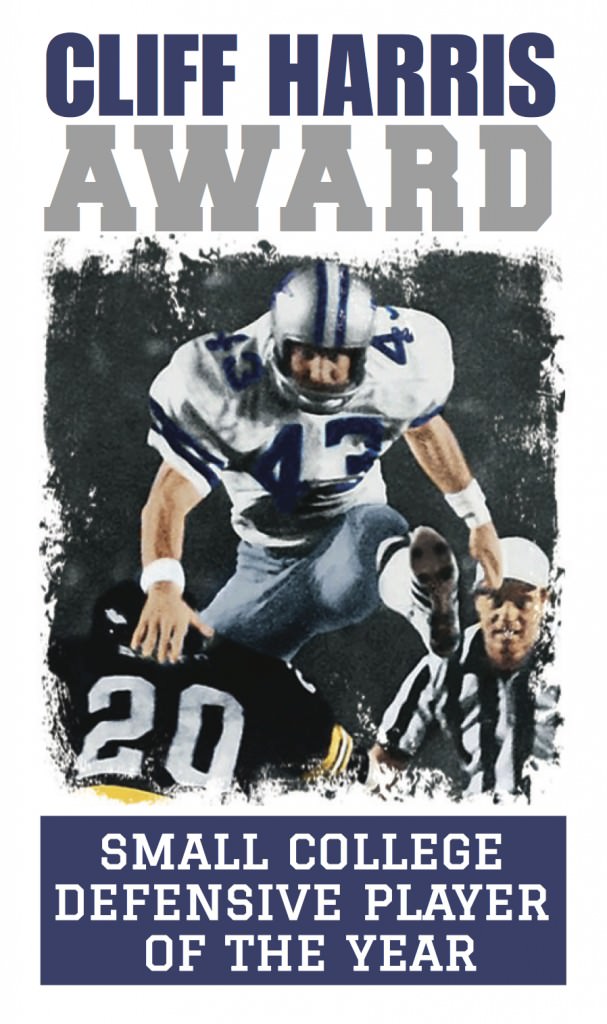 The Cliff Harris Award is named in honor of former Dallas Cowboy great Cliff Harris, an Arkansas native who was offered only one college scholarship to then-NAIA Ouachita Baptist University. Harris was passed over for the 1970 NFL draft. He signed a free agent contract with the Cowboys and then helped lead Dallas to five Super Bowl appearances during the next decade. The hard-hitting Harris played in six Pro Bowls and changed the way the position of free safety was played.
The presentation of the $3,000 Cliff Harris Award trophy will take place at the Little Rock Touchdown Club awards banquet in early February 2015. Cliff Harris will be on hand to present the trophy and former Dallas Cowboy and NFL Hall of Fame member Michael Irvin will be the featured speaker at the banquet.
Cliff Harris Award Selection Committee represents:
45 Super Bowl appearances
54 Pro Bowl appearances
39 All-Pro selections
4 inductees of the NFL Hall of Fame
3 inductees of the College Football Hall of Fame
6 Members of the Cowboys Ring of Honor
Heisman Trophy Winner & Super Bowl MVP
College National Championship
Cliff Harris Selection Committee
Roger Staubach
Lee Roy Jordan
Walt Garrison
Gene Stallings
Jackie Smith
Drew Pearson
Rayfield Wright
Everson Walls
Charlie Waters
Bill Bates
Gil Brandt
Mel Renfro
Jim Hart
Cliff Harris
5 Time Super Bowl Safety & 6 Time Pro Bowler Cliff Harris on the Cliff Harris Award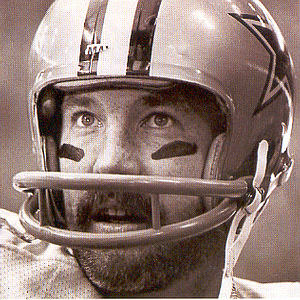 "I'm extremely excited about the opportunity to recognize the most outstanding defensive players from small colleges across the country. As a small college player myself, I always understood that recognition and respect for outstanding play was more difficult to attain compared to players from larger schools. Because of this I relied on perserverance and mental toughness to help me play my best even when it wasn't recognized. This enabled me to succeed at every level including the NFL and five Super Bowls. I'm honored that this award looks to recognize those players that may not receive the acknowledgement and accolades deserved because they represent small colleges. My hope is that the award will provide these players with added confidence and the appropriate distinction of being one of the best defensive players in the country regardless of the level of football they play."
"I'm proud to represent youth, high school and small college football in Arkansas and have tremendous memories of my time spent in Hot Springs, Des Arc and at Ouachita Baptist University. I'm also extremely proud of my time spent with the Dallas Cowboys and to have such an amazing selection committee representing some of the greatest players and coaches in the history of the game. I want to thank the Little Rock Touchdown Club, my friends and family and the people of Arkansas for their support in honoring through this award, the best defensive players from small colleges across the nation."