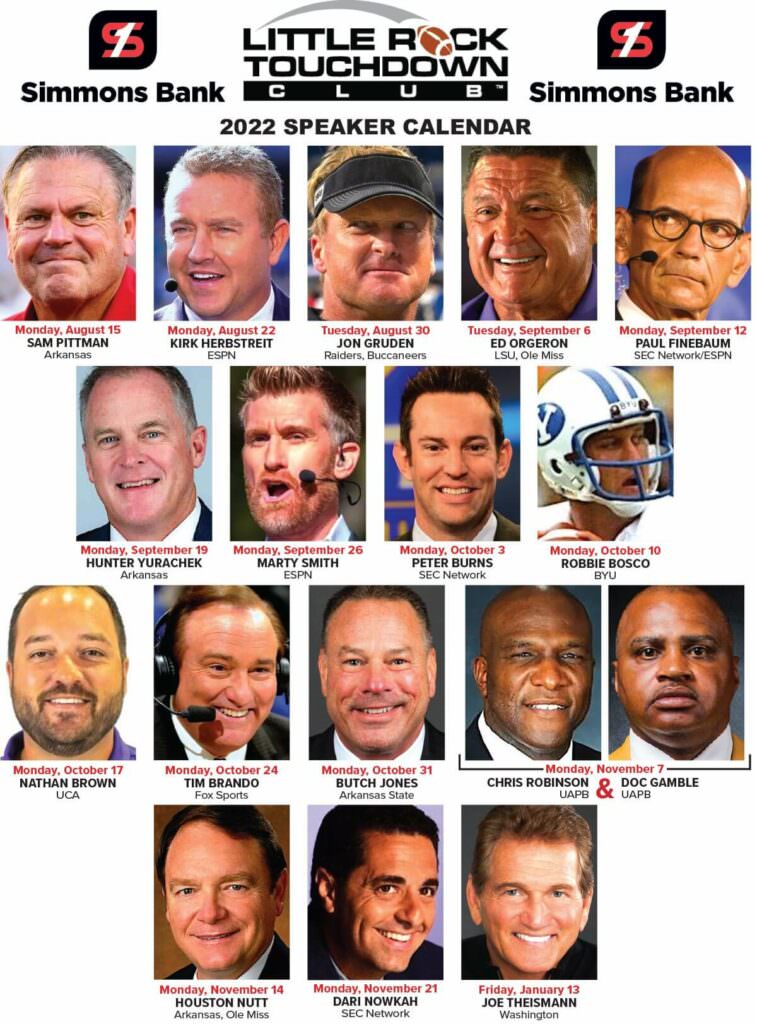 Slight LRTDC Membership Price Increase
For only the second time in 18 years, the LRTDC will have a price increase for annual membership. We strive to be the most economical football club of our type throughout the nation, while at the same time bringing our members the highest quality speakers available. Due to increasing food and meeting venue costs required to bring you 15 weekly luncheons and a banquet, (which by the way NO OTHER CLUB IN AMERICA DOES THIS MANY!) we find it necessary to increase our annual membership accordingly.
WE LOOK FORWARD TO SEEING YOU ALL IN AUGUST!!!